Would you like to know how sustainable is your country? Earth.org Global Sustainability Index examines the policies and actions regarding the environment of every nation on earth. It combines the most respected global indexes on pollution, climate change, policy, energy, oceans and biodiversity. According to this global ranking on the first place is Sweden. 

The rankings of Sustainable Brand Index show how brands are perceived in terms of sustainability by their important stakeholders. It is an independent study founded in 2011 consisting of more than 1 500 brands, 35 industries, and nearly 70 000 consumer interviews across Europe (the Nordics, the Netherlands & the Baltics).

The survey about sustainability which questioned more than 700 sustainability professionals across 73 countries was implemented in March and April 2022.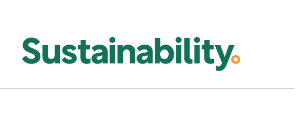 Sustainability Magazine is a Digital Community for the global sustainability space that connects the world's most sustainable brands & projects and their most senior executives with the latest trends as the sustainability market pivots towards technology and digital transformation.

Annual statistical publication reporting on developments relating to the 2030 Agenda for Sustainable Development and the Sustainable Development Goals (SDGs).