SURVEY ON SUSTAINABLE ENTREPRENEURSHIP
In spring 2022 Partnership organised survey about sustainable entrepreneurship. 224 students and teachers from 3 partner Universities from Latvia, Finland and Germany took part in the survey about sustainable entrepreneurship.
Results show the tendency that students and teachers in general have some information about sustainability, but when it comes to more deeper knowledge, the numbers are decreasing. More about the results you can read HERE.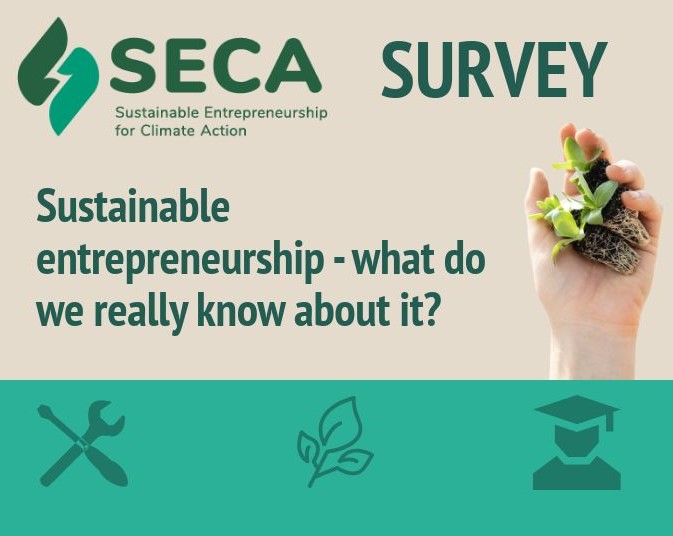 SUPPORTIVE RESERACH REPORT
Partnership aims to create the most up-to-date training material for students and entrepreneurs and in order to be able to do that there was a need to conduct a research on existing sustainable business practices. Research was done by experts from 3 partner Universities and it was implemented in autumn 2022 and beginning of 2023. Outcomes of applied research are published in the REPORT which can be useful material for learners, entrepreneurs, policy makers and decision makers. 
In the report you can explore Social entrepreneurship and sustainable entrepreneurship concepts, different understanding of those concepts in 3 partner countries. Also you can learn more about Sustainable Development Goals (SDGs), Concept of Corporate Social Responsibility and other concepts which have become established in the field of sustainability. Most probably you have heard such terms as ecopreneurship, zero-waste, climate neutrality or circular economy – learn more about those terms in the report!
This report gives you an introduction into International standards for sustainable business practices, will give you possibility to explore different methods and tools. 
By conducting report partners interviewed 23 different companies from Germany, Finland and Latvia about their sustainability practices. In this report you can read about those companies and best practices.
Research was led by Aachen University of Applied Sciences. Aachen UAS is first of all known for its leading business education in the country.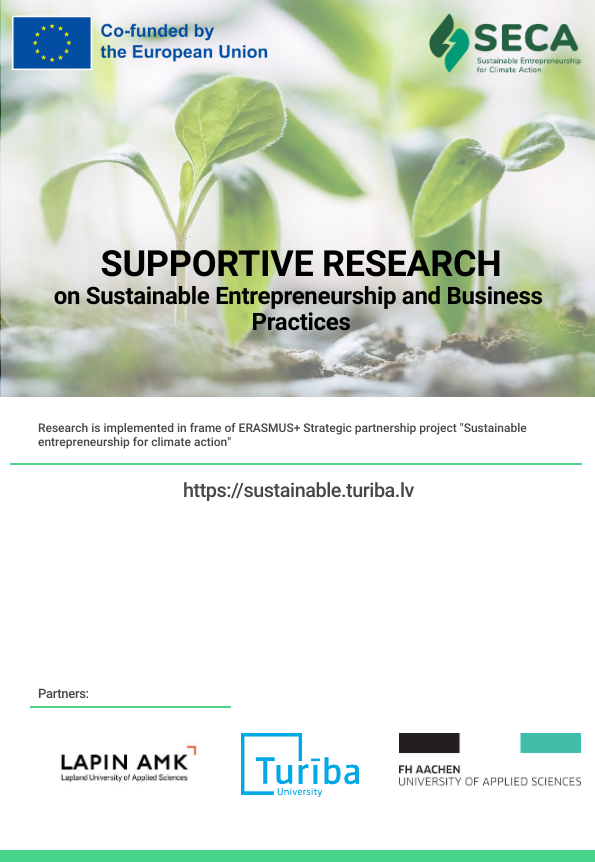 REPORT "Utilising Sustainable Development concepts and standards for building a career"
Read the report by Adrian Braun, Lecturer of Lapland University of Applied Science and researcher of Arctic Centre. In the report you can learn more about sustainability concepts, standards, financing and reporting. Author in the report also explores different pathways to utilise sustainability potentially in the future career, both before and after graduation. Learn more about Internship/Traineeship with sustainability focus, joining NGOS or international organisations with sustainability focus.