During February 27 and March 3, 2023 there was organized an intensive study week in Rovaniemi on Sustainable Entrepreneurship with the more than 60 students and entrepreneurs from Lapland University of Applied Sciences, (Finland) Turiba University (Latvia), FH Aachen University of Applied Sciences (Germany) and Fontys UAS (the Netherlands). It was organized as a part of SECA project and aimed at promoting sustainable entrepreneurship and climate action initiatives, as well as pilot the digital handbook methodologies.
This was amazing week were participants had chance to get knowledge and understanding about climate change, sustainable development and methods and tools how to plan and create sustainable business. Participants worked in international teams and along with lectures, workshops, study visits also had practical tasks.
WHAT PARTICIPANTS SAY ABOUT ROVANIEMI TRAINING?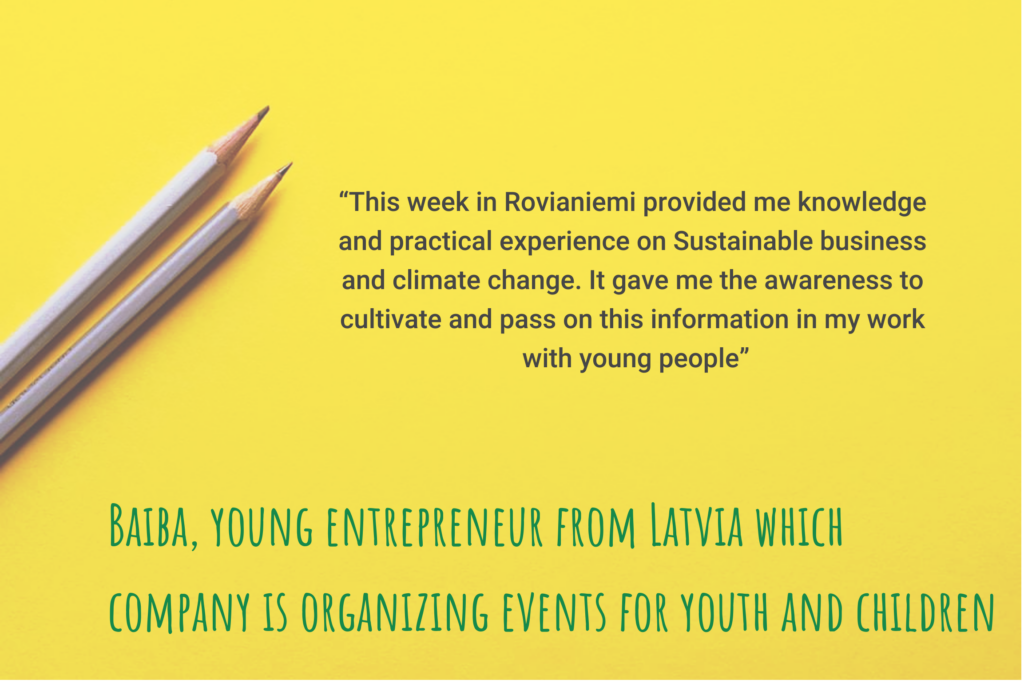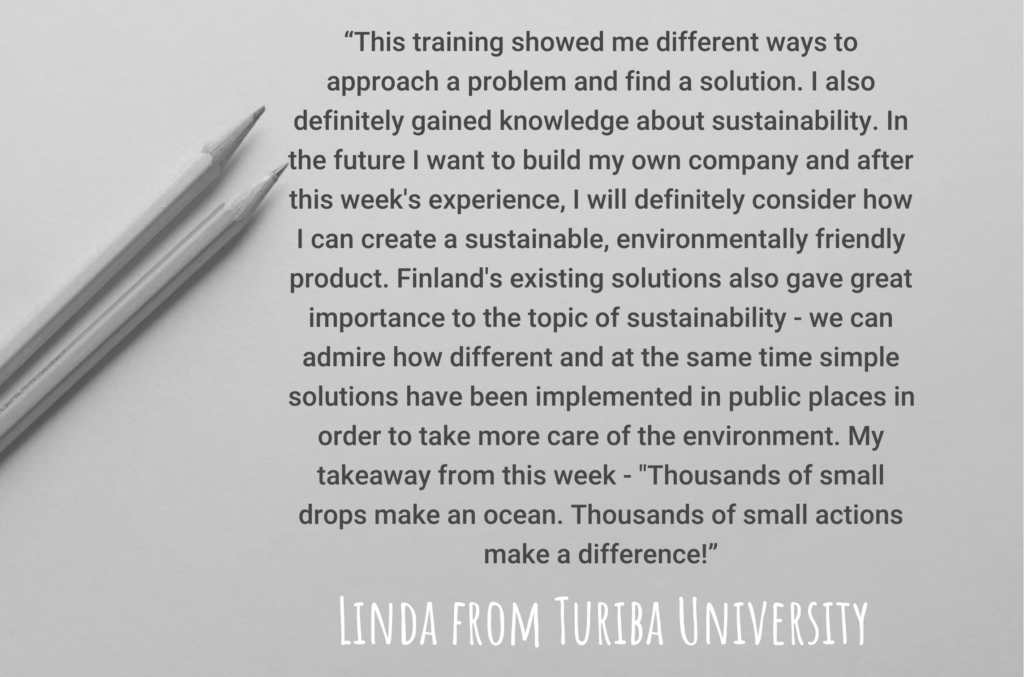 ABOUT THE PROGRAMME
The study week featured a range of activities, including workshops, company cases, and innovation challenges. Lappset Creative Works from Finland and Pattern Energy with the office in the Netherlands provided real life business cases to innovate sustainable solutions. Participants also got to experience the local culture with trips to the Arctic Circle, visits to architectural landmarks in Rovaniemi, and a day trip to Lapland and Sea Lapland. The event wrapped up with a company challenge and outdoor activities, as well as a feedback session. The study week was an exciting and enriching experience for all participants interested in sustainable entrepreneurship and design thinking.
MEDIA PRODUCTION CHALLENGE
It is important to talk about climate change, sustainable living and sustainable business. The organizers wanted not only to give new knowledge about sustainability to the participants, but also motive them to become ambassadors of sustainability in their Universities and communities. One of the tasks during this week was to create video story about climate change and sustainability. In video section of this webpage you can watch 3 most interesting video stories from the Rovaniemi week created by our students.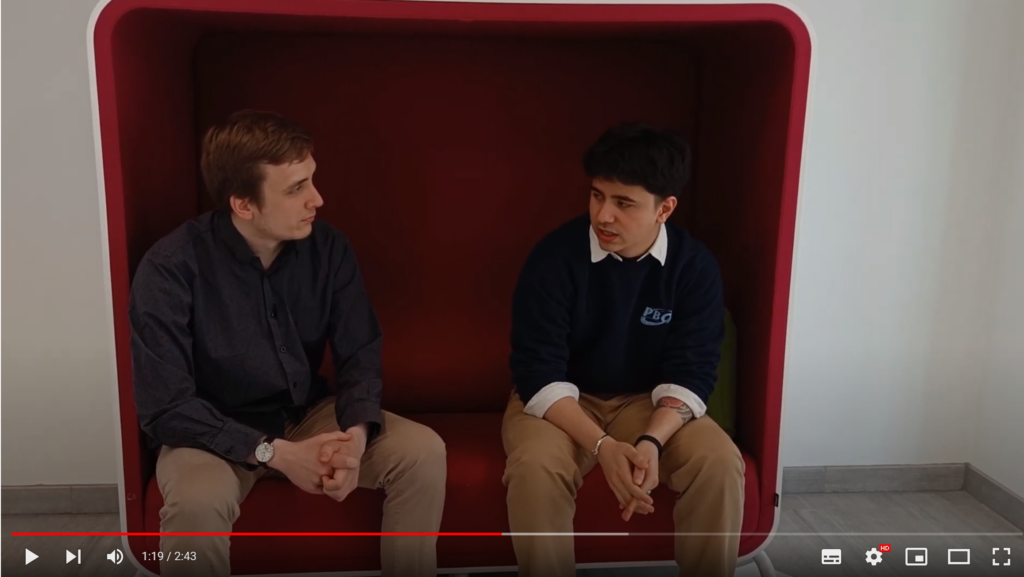 WHAT NEXT?
During this training we tested different methods and tools which will be included in special training material – digital handbook. This handbook is developed by project partners and by the end of the 2023 will be published in the project website. With this handbook any students or entrepreneur will be able to develop their knowledge and skills on planning and running sustainable business.